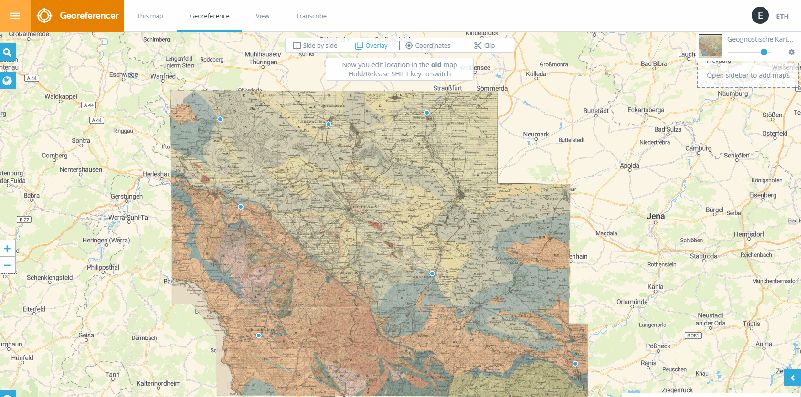 Georeferencing hidden maps
Following the very successful first round of crowdsourcing at the beginning of 2017, further 1'700 historical maps from the ETH Library's holdings are now available for georeferencing. A special feature of these maps is that most of them originate from 19th century atlases ("hidden maps") and are therefore not yet indexed using corner coordinates, as the ETH Library does for individual maps.
The challenge of georeferencing these "hidden maps" is therefore bigger. Do you want to take up the challenge? ETH Library invites you to participate and would like to thank you in advance for your support!
Link to the Georeferencer: http://eth.georeferencer.com/random?collection=atlas
Link to the project page: http://www.library.ethz.ch/en/Ressourcen/Geodaten-Karten/Crowdsourcing-Projekt
After completion, the georeferenced maps will also be available on the OldMapsOnline.org portal and the associated app.