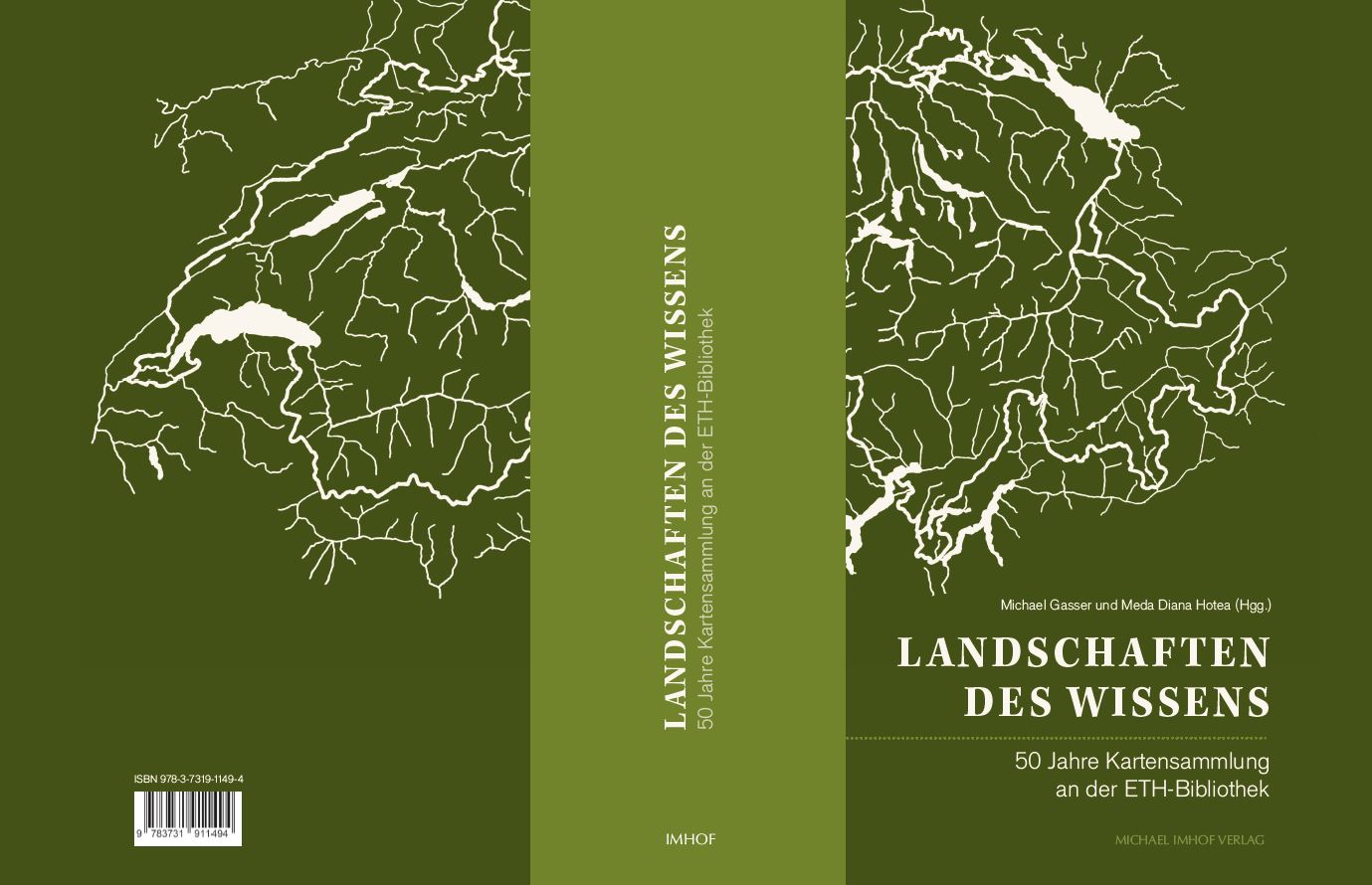 Landscapes of knowledge – 50 years of map collections in the ETH Library
August 30, 2022 17:00 August 30, 2022 20:00
Save the date: join ETH Library on 30 August 2022 to celebrate the 50th anniversary of Switzerland's largest map collection with a book launch.
For decades, the ETH Library has collected maps. Based on this long and rich tradition, it has actively participated in the digitisation of maps and geographical data for use by researchers and the general public. In 2022, we take advantage of this opportunity to look back on 50 years of Switzerland's largest map collection.
_Anniversary publication: Landscapes of knowledge
_
The recently published anniversary publication provides a snapshot of current developments from the library's point of view and from the perspective of research and teaching. Its 16 articles give you an insight into the history and significance of the ETH Library's map collection, they showcase the enormous potential of digitised resources and access methods, and they illustrate the many ways maps are used in the research of various disciplines.
_Book launch on Tuesday, 30 August 2022
_
You are warmly invited to celebrate the 50th anniversary of our map collection with us. ETH Library Director, Dr Rafael Ball, will deliver the welcome speech and closing words. Professor Lorenz Hurni will provide an overview of the topic. Dr Peter Hogenkamp will present the anniversary publication. Afterwards, there will be an opportunity to socialise during a reception.
More details and registration:
https://library.ethz.ch/en/news/news/news-articles/2022/07/landschaften-des-wissens-50-jahre-kartensammlung-an-der-eth-bibliothek.html